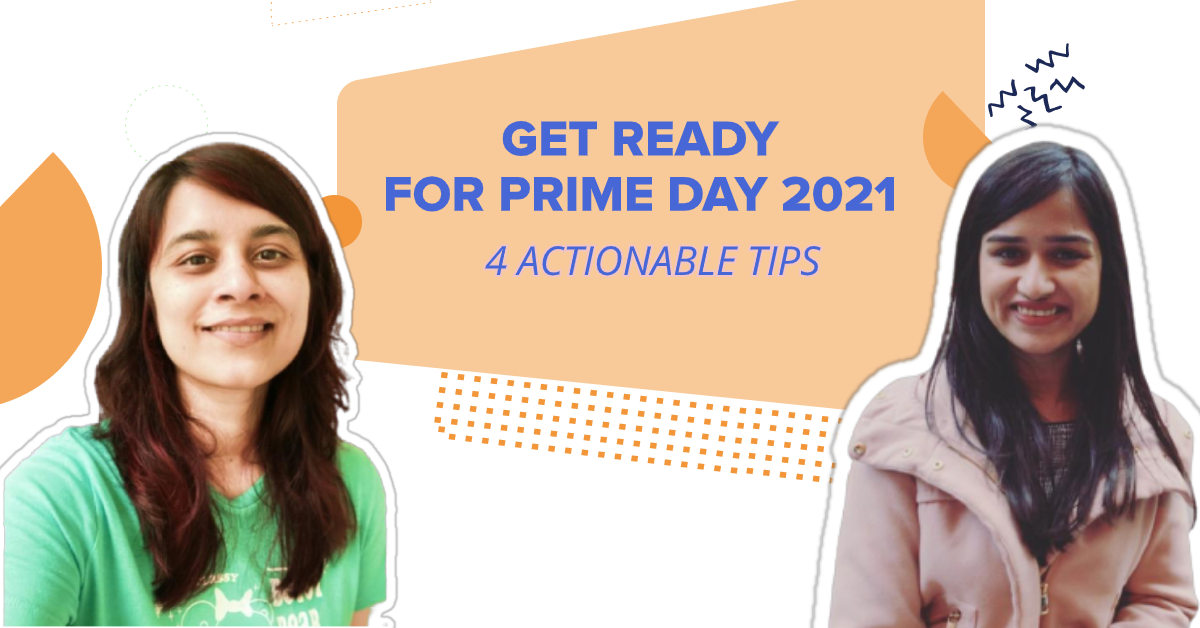 Amazon announced that Prime Day is happening on June 21-22 in 2021. According to an Amazon report, sales during Prime Day reached around $10.4 billion in 2020. With such less time to go, here's our 4-point actionable list to fine tune your sale preparation!
Prime day is an exciting time for shoppers as they hunt down offers and get their wish list ready. If you're a seller on Amazon, you've got to get working on your offers, listing and PPC right away. But if you aren't, you can still ride the wave with the Amazon Halo effect on your online store.
What is Amazon Halo effect?
Last year during Prime day, big brands such as Best Buy, Kohl's, Target, Walmart and other stores rolled out big sales of their own. The same is expected this year.
A report by Digital Commerce 360 shows that:
Online stores outside Amazon saw a web traffic increase by 17%
Conversion rates were increased by 13%
Online sales grew by 76% on the first day of Prime sale.
That's why, even if you're not selling on Amazon, you can still give a significant bump to your sales on such days.
How to prep for Prime Day?
With multitude of resources already available on getting ready for the sale, we're sharing a 4 point check-list which is not too spoken of but is sure to drive more conversions on Prime Day. Let's get started.
1. Increase AOV with bundles:
What are bundles?
Bundling is when two complementary products are sold as one unit. It's a great way to increase the average order value. From the data of previous Prime Days, 75% of U.S. consumers are looking to save money with coupons, deals, and promotions. Although lighting deals and Amazon coupons are attractive deals to shoppers, bundles aren't extensively explored by brands.
How to create bundles?
The best way to identify which products to bundle together is to look into your own data. Identify customer purchasing patterns. If there are natural trends emerging of products being grouped together in your cart, you've got your answer already. But those who don't have access to a whole bunch of data, here's a hack that's gonna help out - The Amazon Recommendation Engine!
Picture this, if you're a childcare brand selling cribs, just search for cribs within Amazon. Scroll at the bottom and you'll get recommendations from Amazon on products frequently bought together. In case of a crib, it's diapers and sterilisers. And there you have it, your bundle is ready.

What was the top selling bundle on Prime Day last year?
No surprises there, one of the top-selling products on Prime Day last year was the Echo Dot. And guess what, it was bundled smartly with smart bulbs. No wonder, customers were compelled to add both products to the cart and avail some exciting deals that accompanied it.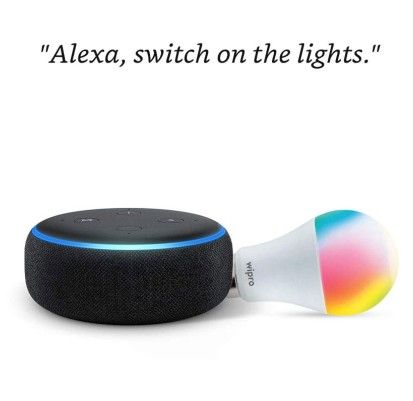 2. Make high converting creatives at low cost:
Once you're ready setting up your Amazon PPC, you shouldn't miss out on driving traffic from external sources as well. Facebook & Google allow retargeting users and creating lookalikes that shouldn't be missed out on. However, since all brands will be running ads, the bids are bound to run high. So the only thing to help you is making creatives that stand out and pull shoppers to your store immediately. Here are 5 essential tips to making thumb-stopping creatives:
👉 Use bright colors to grab attention: Bright colors instantly grab attention. With so many deals being flashed to customers, it's the time to go bold or go home!
👉 Keep your product front and centre: Make your product the hero in the image. Use high resolution and good-looking product images to grab those eye-balls.
👉 Add text for details: Highlight details of your sale with bold text. You can add more information about your sale in catchy one-liners.
👉 Highlight CTA with labels: Add a call-to-action button on your creatives to create urgency. Adding a CTA button creates an illusion that your creative is clickable and increases the click through rate on them.
👉 Give more info with catchy lines: Caption your deal with quirky words. Add exciting content along with your creative in caption to share more details about your sale. Don't forget to add emojis to make your copy look more fun.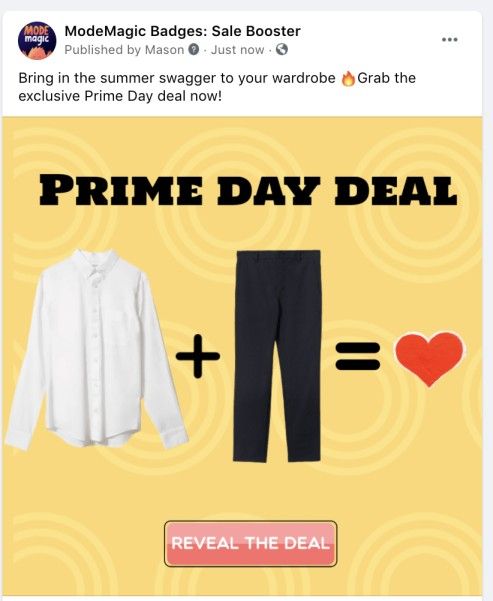 3. Create a high-converting product listing:
Here is a comparison of the product image cards from the Amazon listing of 2 brands.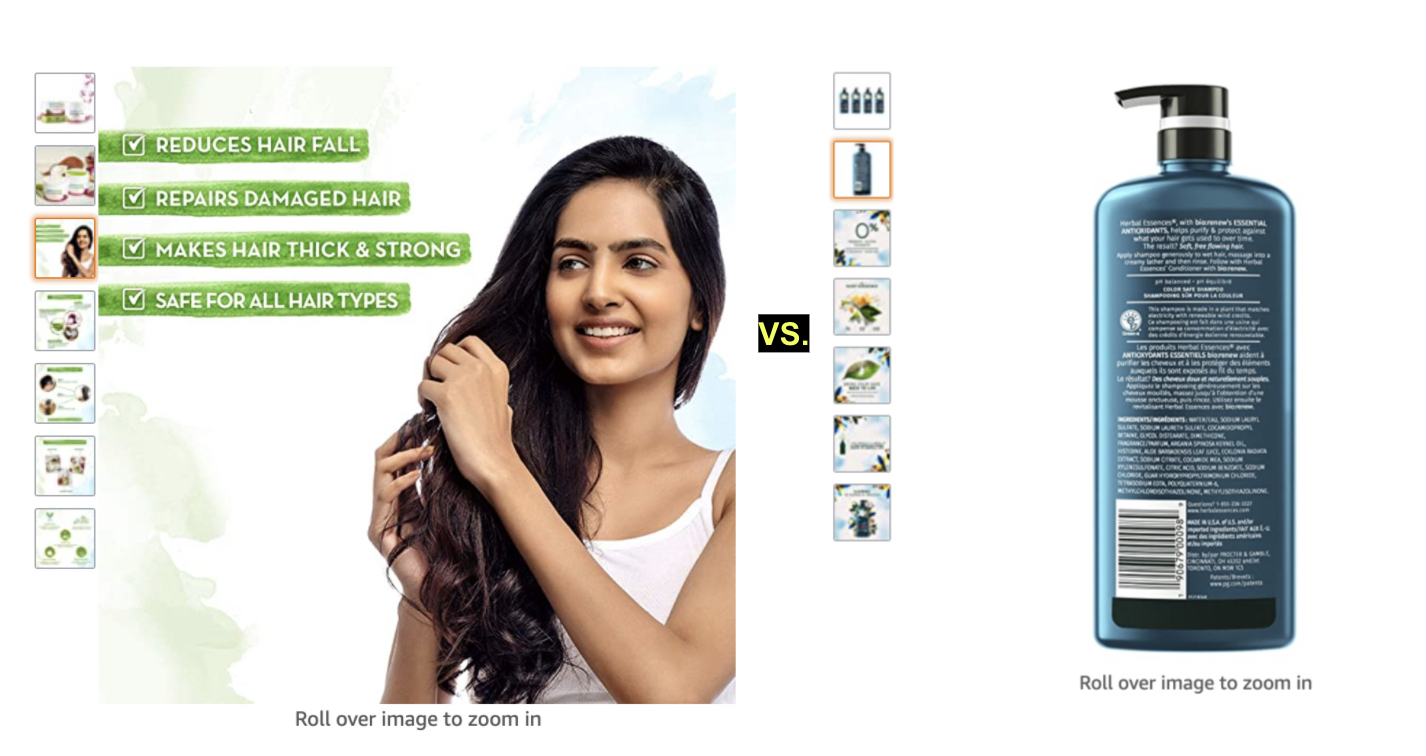 What did you notice in Image 1?
Listed benefits of a hair product
A picture of a woman with great hair
What did you notice in Image 2?
Which one would you pick?
Let's face it, shoppers are becoming more conscious about the products they are buying. They are looking at more than the price tag to see how they can be benefitted by the product. That's why adding just the product images on feature cards is not enough.
👉 Add product description with images: Especially for packaged foods and body care products, shoppers spend some time reading the ingredients list and their benefits. Highlight the key ingredients with images to give a clear picture about your products. You can even add one-liners to share the purpose and benefits of their ingredients.
👉 Mention how to use your product: Shoppers who are buying a product for the first time look for basic instructions before using it. Mention how convenient it is to use your products in three or four steps.
The product images in your listing are a premium inventory where customers spend most time. So having meaningful information there is an important factor driving final conversions.
4. Add positive reviews in your customer funnel:
Nothing beats word-of-mouth among customers. Buyer reviews can really put your product in good light. Many brands are using reviews in their product listing page and website these days. However, what they miss is making the review clickable. What this means is that if a customer is sharing a review about your product, highlight the product details right there along with a call to action. This helps other users browsing the store proceed to the product details page with ease.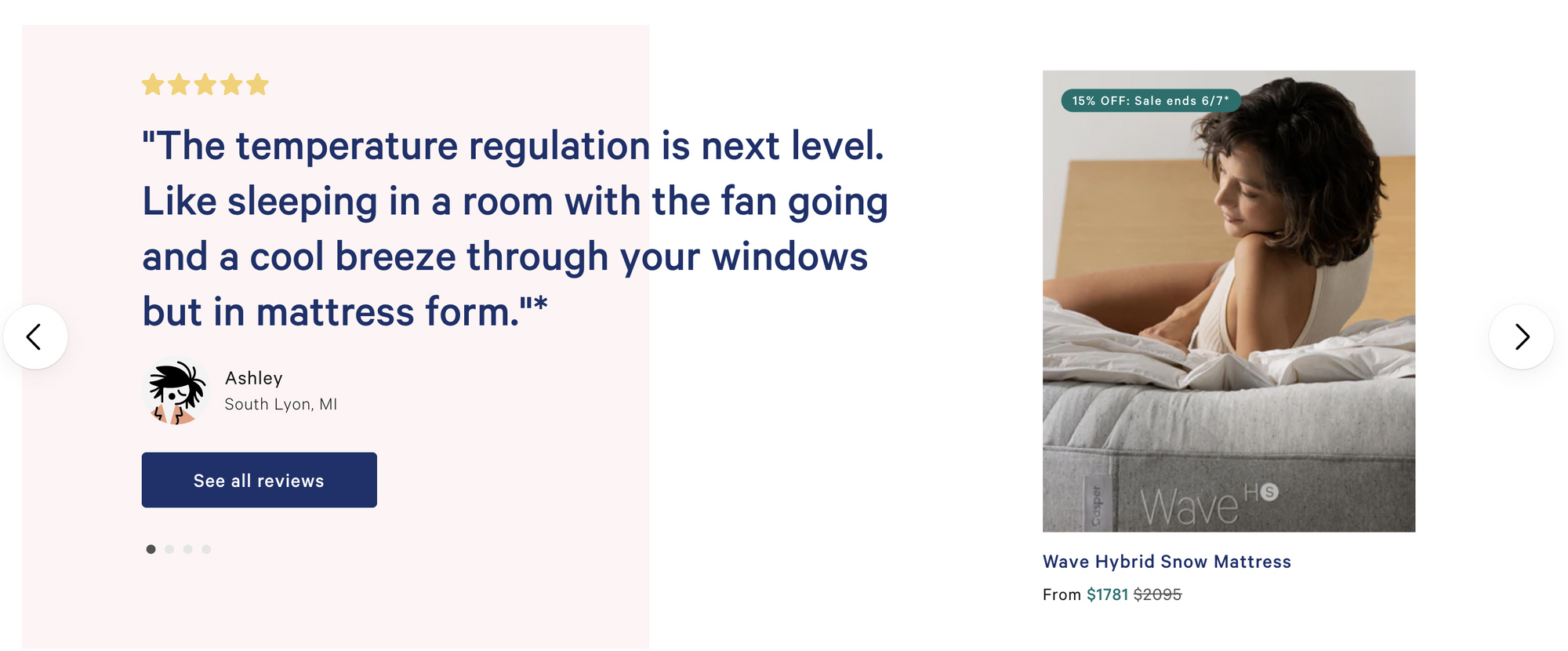 Take a look at this example. Not just you see a rave review by Ashley, but you can also see a picture of the product she is talking about. This clickable review takes the customer straight to the listing page to buy the product.
Are you ready?
Shoppers are ready with their credit cards to go frenzy on Amazon Prime Day. You still time to bring this checklist into action on your website. Watch this full conversation with Kaus and Pooja diving deep into some best practices ecommerce businesses can follow on Prime 2021.  Get ready to turn your online store into a conversion machine.