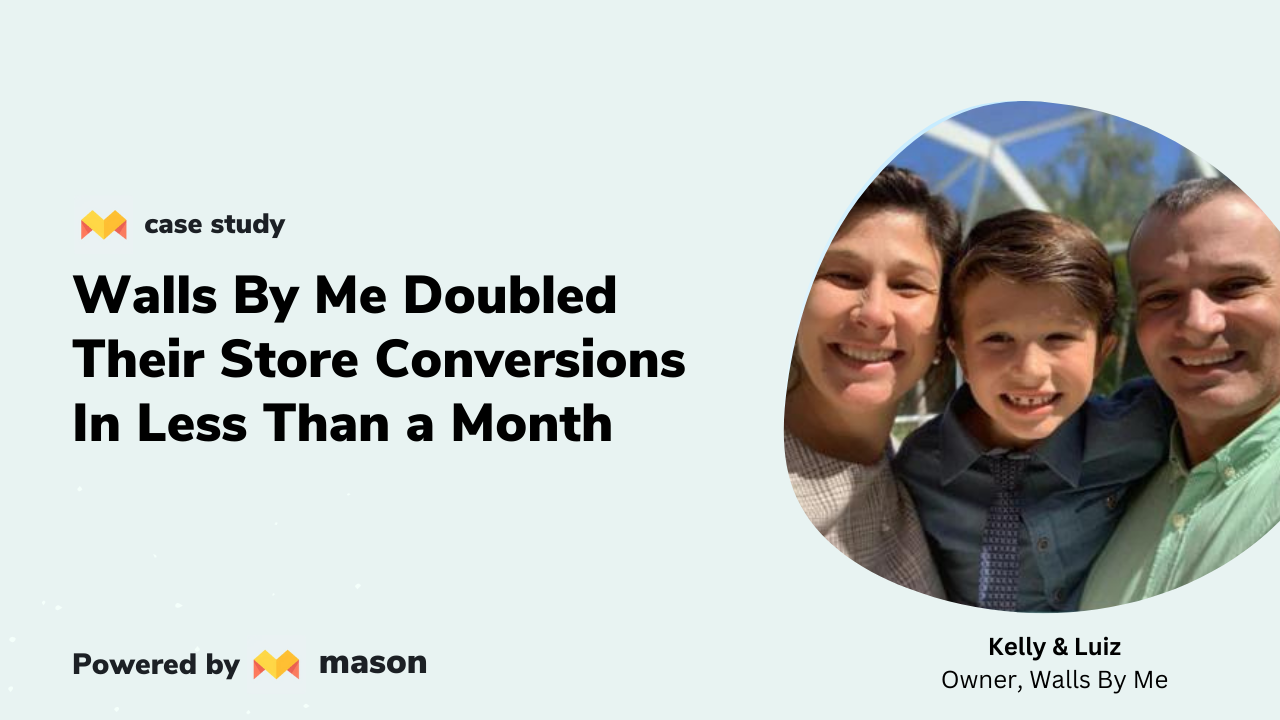 Walls By Me is an online retailer that specializes in removable, peel-and-stick wallpaper. They provide trendy and practical solutions for customers who want to express their originality (and personality!) through home decor.
Founded by the dynamic and visionary husband-and-wife duo Luiz and Kelly Dall Antonia, Walls By Me believes everyone deserves to customize their living space without having to hire costly contractors.
"We wanted our customers to find at least one design they identify themselves with and use the wallpaper to make a statement about their style, their personality." Kelly Dall Antonia, Founder (From the Walls By Me website)
Wallpaper Woes
Walls By Me was looking for an app that would not only add product badges and banners to their wallpaper designs, but also offer a complete growth toolkit to enhance sales, capitalize on upsell and cross-sell opportunities, and automate inventory updates and promotions.
Given the number of visual designs and size variants offered through their online store, doing these tasks manually wasn't an option.
After watching countless videos and combing through endless reviews, Kelly and Luiz set up a meeting with the ModeMagic team to see if a partnership would be a good fit.
"Sometimes as an entrepreneur you need to go with your gut feeling."
Adding a Splash of Magic🪄
"We saw that [the ModeMagic team] was really willing to do whatever it takes."
Kelly and Luiz were impressed by the ModeMagic team's speed, flexibility, and innovation. Now a ModeMagic customer, Walls By Me has used a variety of sales playbooks to grow their online store.
Since onboarding with mason, Kelly and Luiz's Spring Sale has surpassed their Black Friday/Cyber Monday numbers.
"It's only been a few weeks and we've noticed double the conversions we had before."
---
Walls By Me has been an incredible partner for ModeMagic, and we're thrilled to see the success they've achieved since implementing our playbooks (Did we mention we have 35+ playbooks across sales and promotion, merchandising, and personalization?)
We can't wait to see how Walls By Me continues to grow and break new sales records. We're honoured to be a part of their journey and can't wait to see what the future holds for this exciting company.