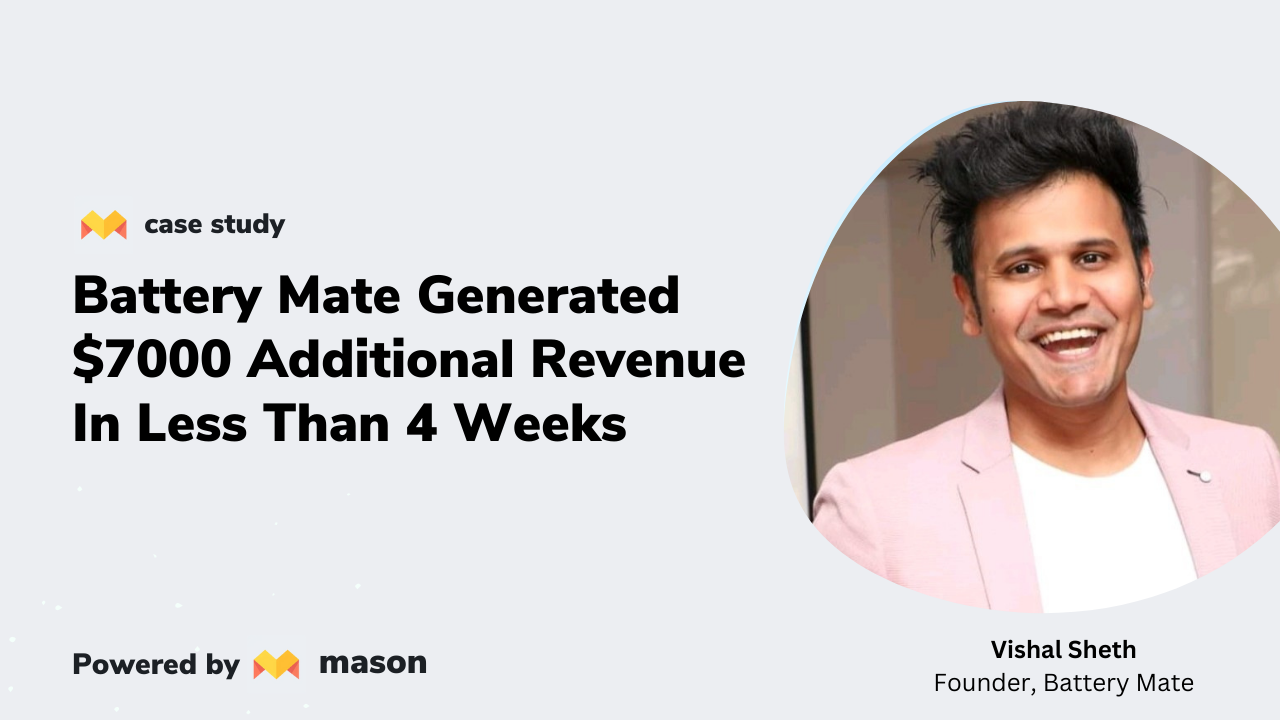 Battery Mate is an Australian online retailer specializing in batteries, chargers, gaming accessories, and much more.
First established in 2018, Battery Mate knew there was a void to fill for customers who didn't want to part with their old electronics just because the batteries stopped working or couldn't hold a charge anymore.
Beloved Dysons, MacBooks, Makita Power Tools—brands big and small waiting for new life from a new battery.
Now, Battery Mate stocks more than 2,000 compatible batteries, chargers, electronic accessories, and everything in between, making Battery Mate the only retailer of its kind in Australia.
Looking to Renew and Recharge
Although they already had impressive conversion rates, Battery Mate was losing orders and revenue to abandoned carts despite having automated email journeys in place.
Battery Mate needed a sales engine that could help them recover these lost sales while continuing to grow their online store—a special ✨spark✨ to take their business to the next level!
Only Positives With ModeMagic
"The team understood our business and recommended solutions and automation that would generate the highest revenue for an eCommerce store like ours." Vishal Sheth, CEO
We knew Battery Mate's customers needed to feel confident in their purchases, ultimately leading them to make more purchases, more often.
The ModeMagic sales engine—charged with 35+ playbooks across sales and promotion, merchandising, and personalization—revived Battery Mate's browse-to-buy funnel by recovering carts, increasing average order value, and supercharging sales.
"I was impressed with the user interface. Everything was easy to understand and everything was easy to implement." Vishal Sheth, CEO
Powering Up for The Next Phase of Business
Within the first month of optimizing their store with our conversion playbooks, Battery Mate saw an impressive return on their investment—winning an additional $7,000+ in revenue.
Now, Vishal Sheth, CEO of TimeTech (Battery Mate's parent company), is looking to implement ModeMagic across his portfolio of companies. And we look forward to powering their growth, too. 🚀
"I would highly recommend ModeMagic to all eCommerce store owners." Vishal Sheth, CEO
---
We're so lucky to regularly partner with brands like Battery Mate.
If you're an eCommerce manager looking to recover lost sales, ModeMagic can help. Contact us today and see how ModeMagic can accelerate your business growth.