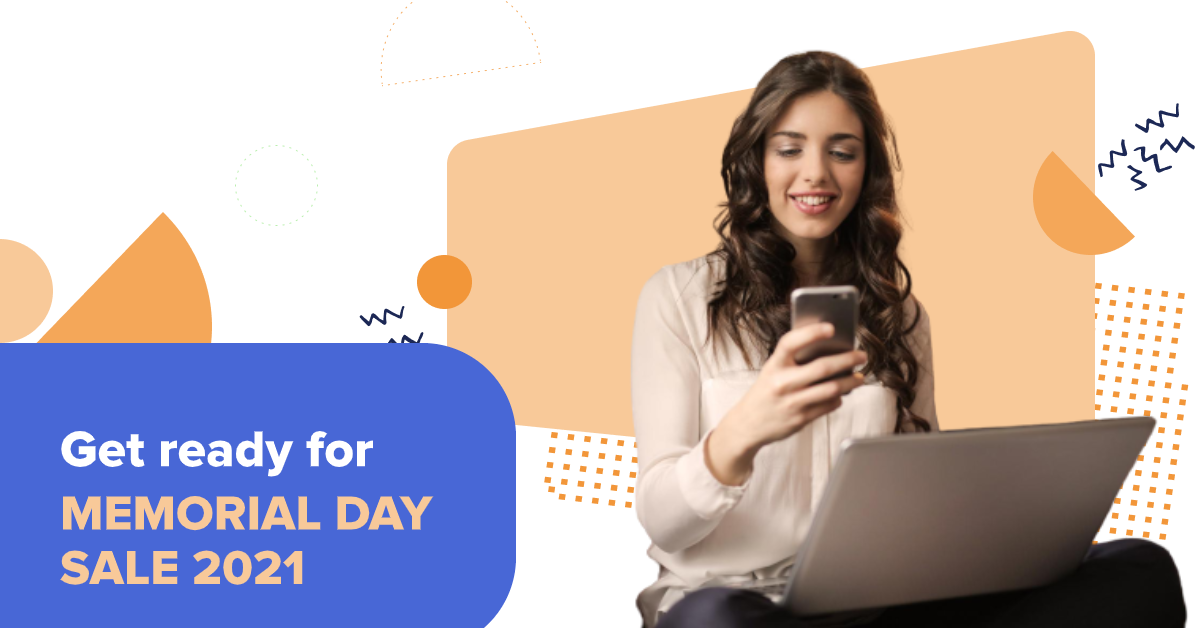 Memorial Day is almost here! Shoppers are ready to celebrate it with a renewed sense of freedom. According to Adweek's consumer insights report, Americans spend an average of $500 on the Memorial Day weekend. Additionally, trends show that e-commerce stores have seen a 174% rise in visits on this weekend.
So if you're running an e-commerce store, you shouldn't miss out on this sale. Still not convinced? Here's a graph that would get you started right away👇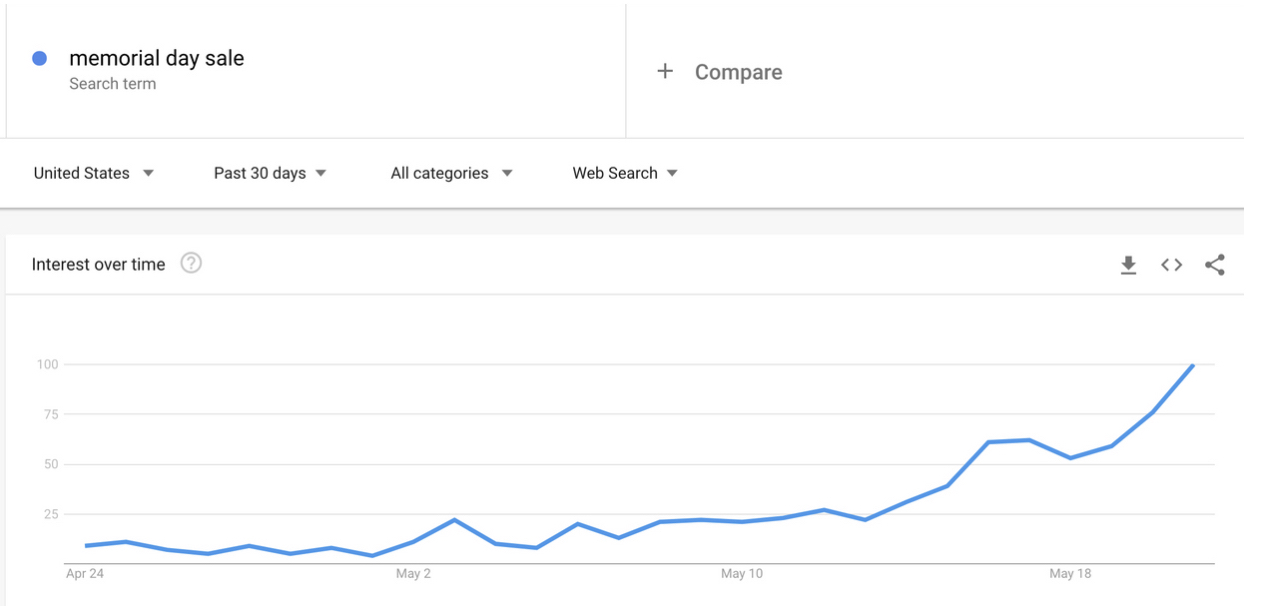 Based on Google keywords trends, the number of search queries for 'Memorial Day Sales' is exponentially rising since the past 10 days.
This brings us to the golden question: How to boost in-store conversions while running a Memorial Day Sale?
Here are 5 proven tips being used by high-converting e-commerce stores. This would help you launch your sale in a matter of hours!
👉🏻 Create urgency with timers:
FOMO! It's real. Fear of missing out is the social anxiety that shoppers experience if they miss out on a great deal. By using timers and highlighting the end date of the sale, shoppers are urged to take quick decisions. This strategy works wonders in creating urgency and triggering impulse purchase.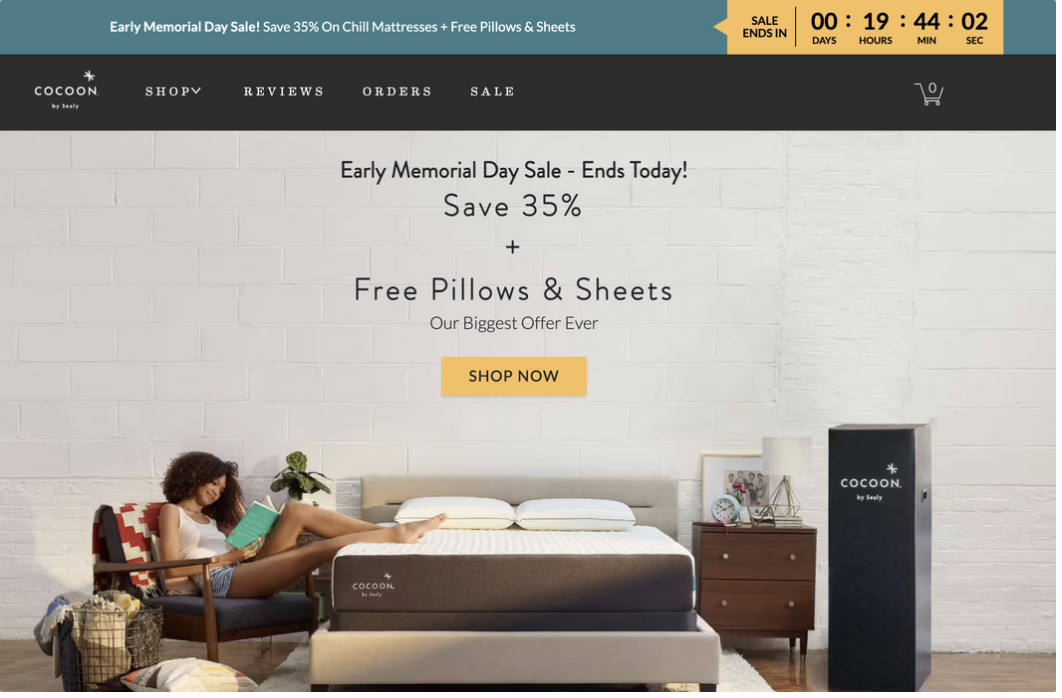 👉🏻 Highlight cost savings:
Here are 2 versions of the same product listed on Best Buy. Which one do you think will get more clicks?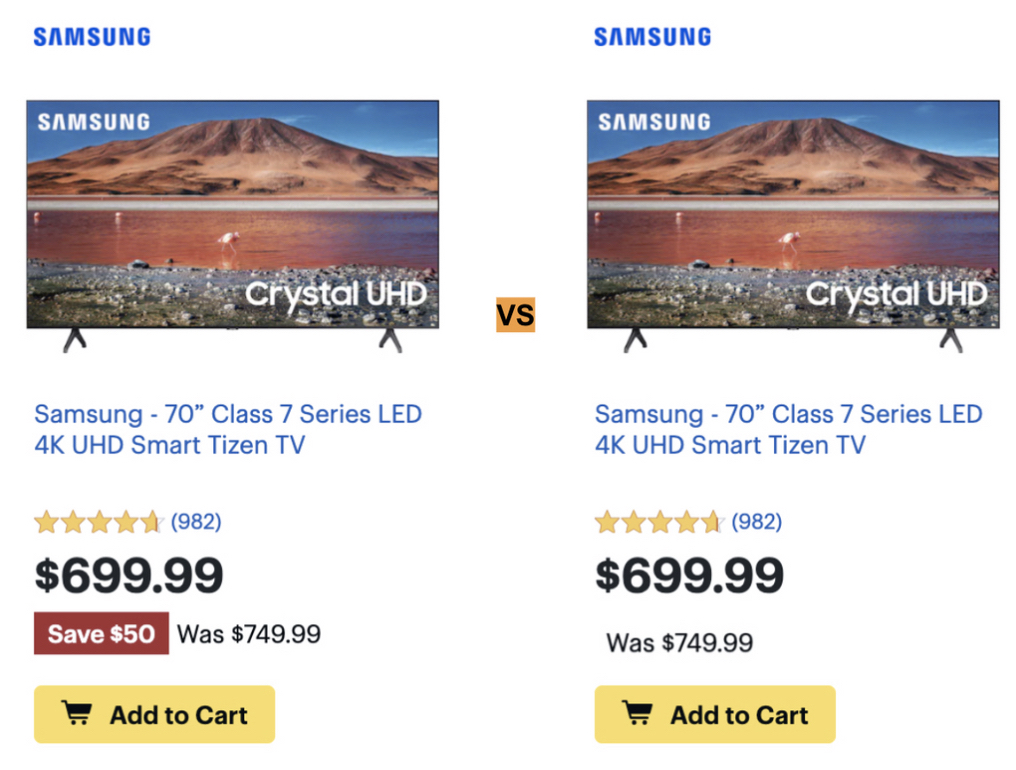 A whooping 80% of people clicked on the first product, although there was no difference in price. Highlighting 'Save $50' alone was responsible for this uplift. Hence, highlighting your top offers grabs users attention and increases click-through-rates.
👉🏻 Showcase product features:
Every product has a story to tell. So why not showcase that story with the help of product badges? Customers have unique requirement while shopping. Hence, calling out product features helps them navigate your website faster. Amarisleep does this beautifully by highlighting product features and product popularity with badges by ModeMagic.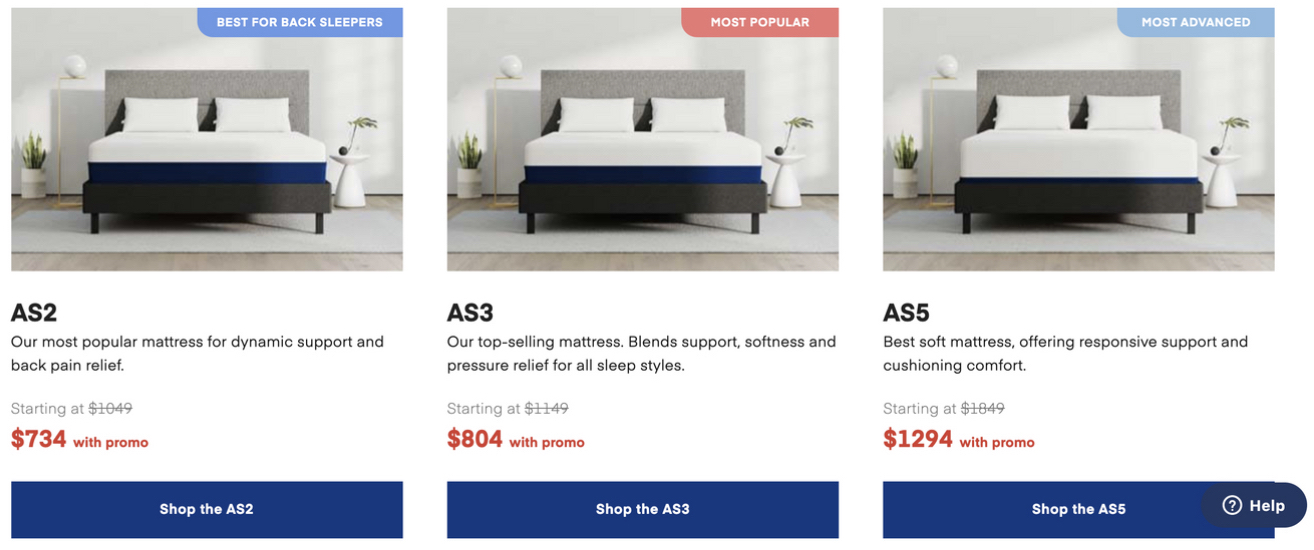 👉🏻 Bring the Memorial Day vibe to your store:
When you're running a sale, shoppers will naturally be hunting for the best offers. Highlighting your discounts with Memorial Day badges is an easy and effective way of showcasing your discounts. Here's an example of two Shopify stores hitting the nail with their Memorial Day Sale Badges.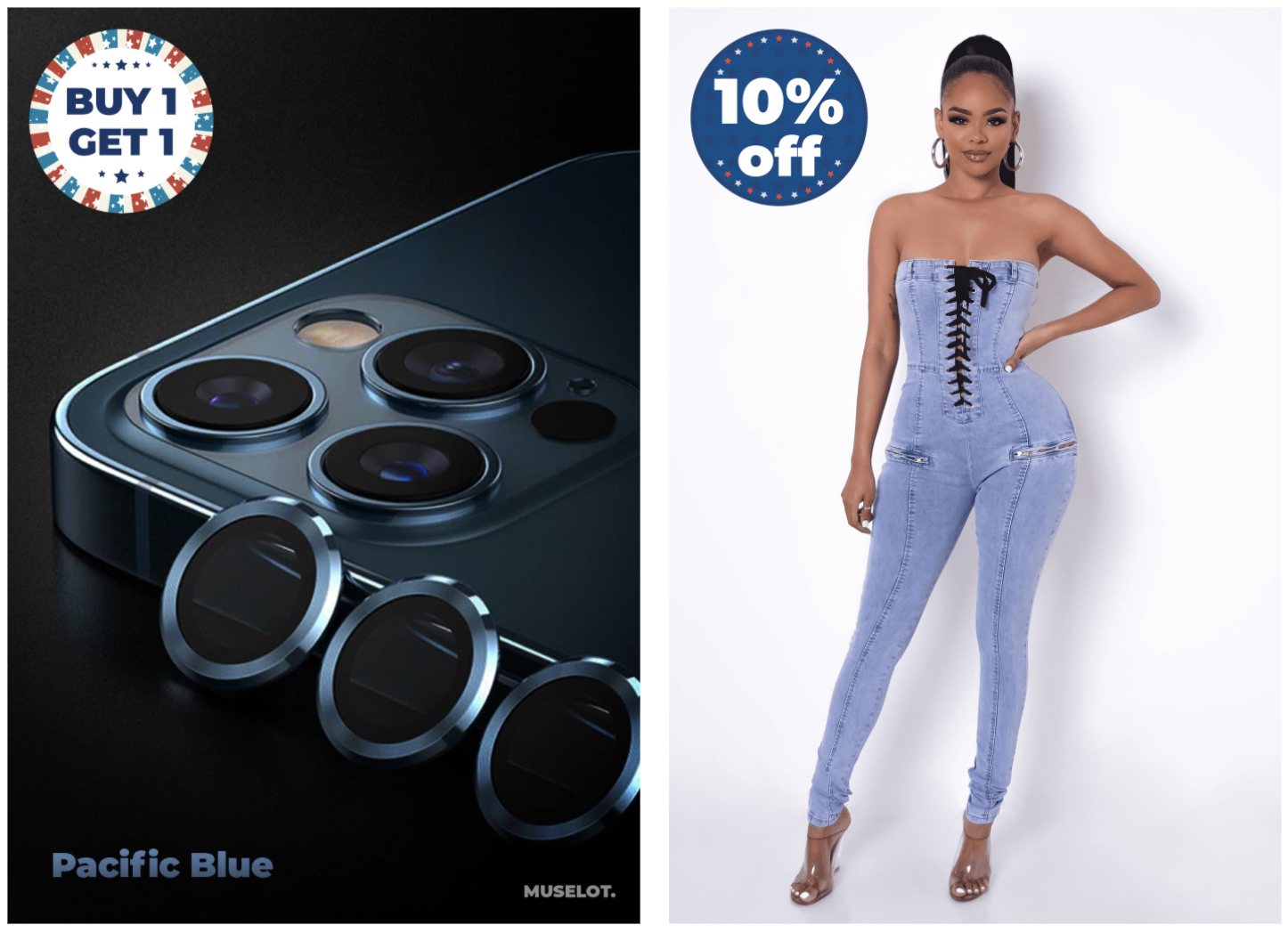 Tool Tip: With apps like ModeMagic, you don't need to manually update a badge if the discount changes. The app does this automatically in real time!
👉🏻 Group products based on deals:
Creating product groups based on price helps deal-seekers navigate your website and find the range of products that best suits their pocket. Old Navy is calling them 'Steal Alerts' and we couldn't help but check out their under $20 sales section.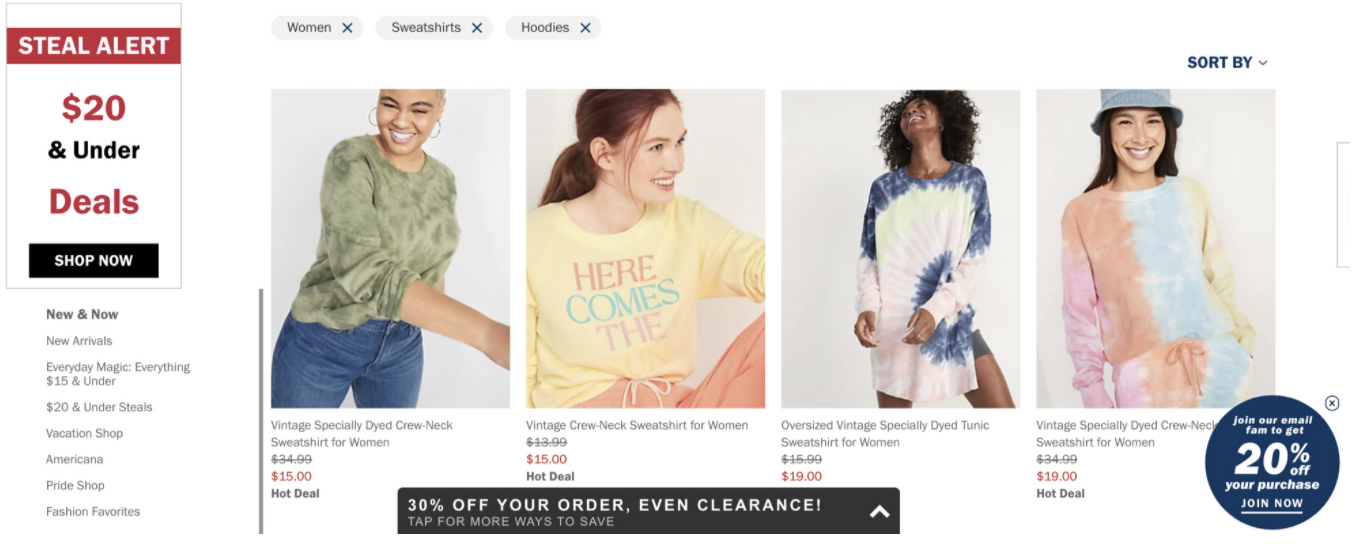 There you have it, 5 quick and simple tips to launch a killer Memorial Day Sale on your online store.
If you're running a Shopify store then launching these tips becomes even easier with apps. Here are our top 3 recommendations:
ModeMagic: Add product badges and text labels to your store within minutes without coding. Make your store ready for a sale within a few steps.
Privy Pop-ups: Set-up pop-ups and display-friendly banners in easy steps. Automate your email marketing and stay connected with your customers.
Countdown Sales Timer by Pixel Union: Add real-time countdown bar on your store to create urgency. Choose from various themes matching the vibe of your store.
If you need any more help in setting up your Shopify store or running a sale, reach us on support@getmodemagic.com